When we launch Season 3 you'll notice that your Zombies, Run! app has been given a seriously streamlined new look. We've shown glimpses of this in screenshots before, but the gifs below will give you a better idea of how the new interface looks and feels.
(We had to compromise slightly on image quality when it comes to these gifs, but we felt it was important to give you a good feel for the new look. The app itself will be sharp and clear, as you've seen in the screenshots we've released so far.)
Here's how the new missions lists look on Android:
And here they are on iOS:
The statistics screen will allow you to see graphs of your many different running and game stats. Here's the iOS version: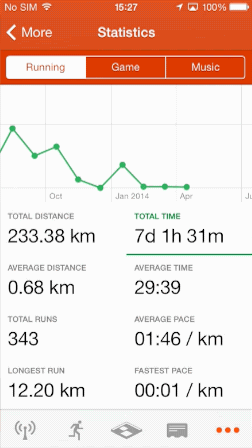 And here it is on Android:
We'll have more sneak peeks at other areas of the new Zombies, Run! app between now and the launch of Season 3. Don't worry, you won't have long to wait.